Programs
Juniors Program
Juniors (Ages 8 - 12) is a traditional Taekwon-do program for children. Students will develop a strong foundation in martial arts. Classes run in a similar format to the Adults program, modified to be more applicable for the age group. Students are expected to show leadership and become role models to the younger students as they assist the Little Heroes and Martial Mind classes.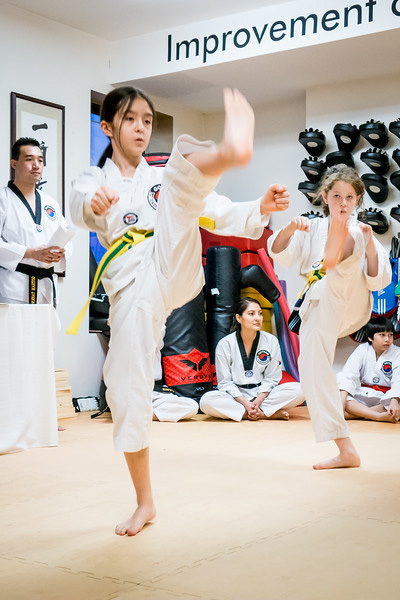 Our Juniors curriculum focuses on improving both their mind and body through traditional Taekwon-do training. To achieve this, we put a strong emphasis on the tenets of Taekwon-do: Courtesy, Integrity, Perseverance, Self-control, and Indomitable Spirit (further explained below) throughout our classes. As the next level up after Martial Mind, students will be learning patterns and effective kicking and punching techniques. Students in the Juniors program will obtain belt rankings according to the traditional Taekwon-do system.

COURTESY - Through small courtesies like bowing, children learn discipline and respect, which often carry through into their home and school lives.

INTEGRITY - We have high standards for all students, and our children's program is no exception. Students are expected to try their best to be honest with others and themselves.

PERSEVERANCE - Through repetition, children learn to persevere in mastering techniques that challenge them at each level. Children learn to set, achieve, and accomplish goals, building confidence along the way.

SELF-CONTROL - As children advance in belt levels and gain more knowledge of effective Taekwon-do, self-control is emphasized in their training as they begin to understand their strengths and capabilities.

INDOMITABLE SPIRIT - Students in Taekwon-do learn valuable life lessons along their journey of training. They build self-confidence and never give up in the face of obstacles. Above all, students will have fun! They will grow to learn about respect, discipline, responsibility, and start on a path to be the best person they can be.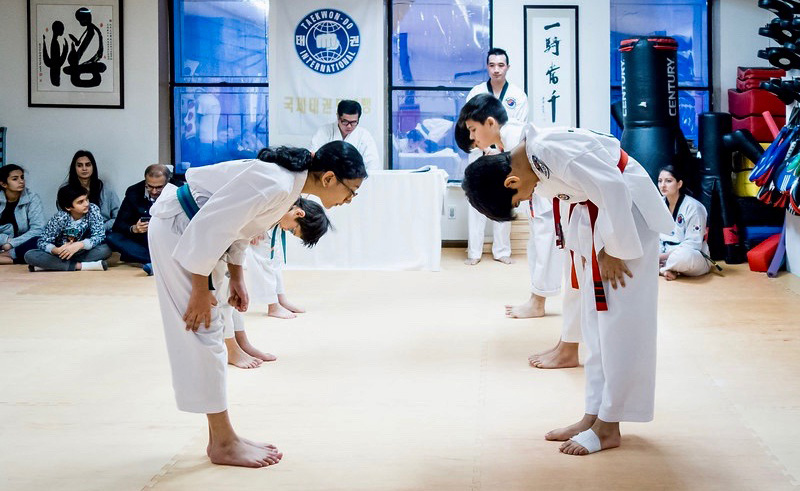 ---
Private lesson is available upon request
- Private lesson is suitable for all students regardless of rank and age. The structure of private lesson and lesson content is based on your personal goals and needs in Taekwon-do. Students will get quick and measurable results and the motivation to push the results further. Private lesson will allow students receive better results in less time, so don't miss out on this opportunity!
Schedule a private lession
today.